CAA Women's Soccer
CAA Women's Soccer Weekly Awards -- Aug. 28, 2023
CAA Women's Soccer Weekly Awards -- Aug. 28, 2023
Riley Melendez, Alyssa Tucker, Annalena O'Reilly and Lily Dunbar are the CAA women's soccer weekly award winners for the week ending August 27.
Aug 28, 2023
by Nicole Beckelman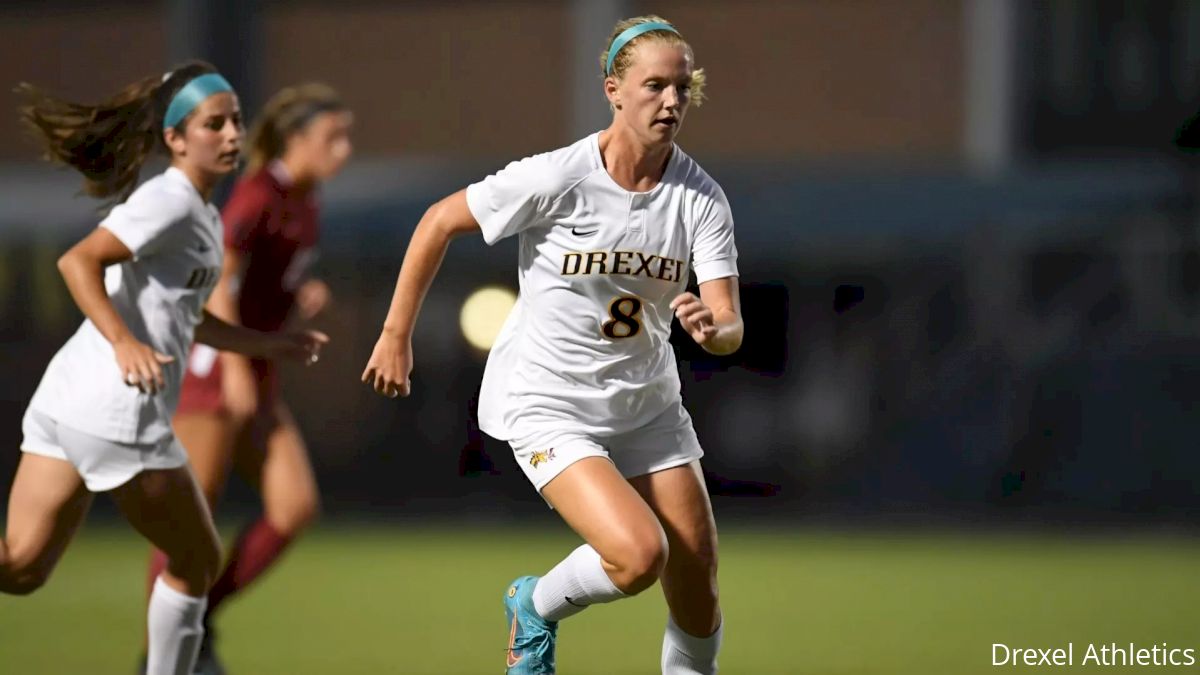 OFFENSIVE PLAYER OF THE WEEK
Annalena O'Reilly, Drexel
Redshirt Senior | Forward/Midfield | Ardmore, Pa. / Haverford
O'Reilly scored three times in a 2-0-0 weekend that improved Drexel to 3-1-0 in its first four contests. She netted both goals in Thursday's 2-0 win over UMBC before striking for the game-winner early in Sunday's contest against Saint Joseph's. Drexel has outscored its opponents 8-0 in its three victories this season.


CO-DEFENSIVE PLAYER OF THE WEEK
Lily Dunbar, Drexel
Graduate Student | Defense | Columbia, Md. / Wilde Lake
Dunbar played 171 of 180 minutes in a 2-0-0 weekend with a pair of Drexel shutouts. Dunbar and the Dragon defense held UMBC and Saint Joseph's to one shot on goal in each contest and Drexel outshot its opponents 33-9 in the week's two games.


CO-DEFENSIVE PLAYER OF THE WEEK
Riley Melendez, Towson
Senior | Goalkeeper | Springfield, Va. / Lee
Melendez notched a second shutout in three games to help Towson to a 3-0-0 start to 2023. The senior keeper from Northern Virginia turned aside a pair of Mount St. Mary's shots on Thursday in Emmitsburg as the Tigers opened the year with three straight victories for the first time since 2007. Melendez and Towson have allowed one goal in 270 minutes.
ROOKIE OF THE WEEK
Alyssa Tucker, Campbell
Freshman | Forward | Raleigh, N.C. / Grace Christian School
Tucker scored the opening goal of Campbell's 2-1 Wednesday win over Radford that gave the Camels their first victory as a CAA member. The 24th-minute strike was Tucker's second goal in three games to begin her collegiate career and paved the way for Campbell's eventual game-winner in the closing seconds.
2023 CAA WOMEN'S SOCCER WEEKLY AWARD WINNERS
OFFENSIVE PLAYER OF THE WEEK
Aug. 21: Olivia Pearse, Hofstra
Aug. 28: Annalena O'Reilly, Drexel
DEFENSIVE PLAYER OF THE WEEK
Aug. 21: Nora Green-Orset, William & Mary
Aug. 28: Lily Dunbar, Drexel; Riley Melendez, Towson
ROOKIE OF THE WEEK
Aug. 21: Gabby Hoschek, Elon
Aug. 28: Alyssa Tucker, Campbell