2023 Virginia Tech vs Georgetown - Women's
Women's Soccer Games To Watch This Week Aug. 27-Sep. 2
Women's Soccer Games To Watch This Week Aug. 27-Sep. 2
Take a look ahead at the games to watch for the week ahead in the BIG EAST, CAA, GLIAC, SAC, and Landmark Conference.
Aug 25, 2023
by Briar Napier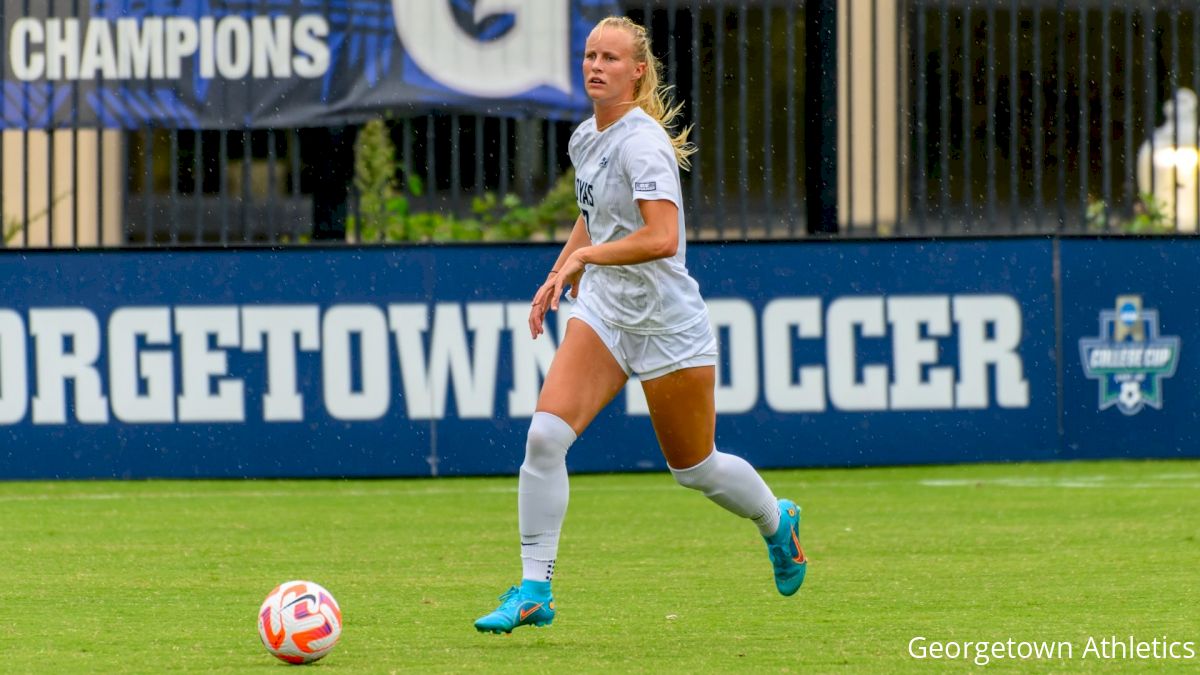 FloFC is broadcasting college soccer matches from NCAA Divisions I, II and III all season long, with each week bringing a new, exciting slate of matchups to check out from its partner conferences.
Here's a look ahead at the games to watch for the week ahead in the BIG EAST, CAA, GLIAC, SAC, GSC and Landmark Conference:
Virginia Tech Vs. Georgetown
The defending BIG EAST regular-season and tournament champion Hoyas will be looking to get a solid win to build upon for their repeat hopes against both an NCAA Tournament team and former member of the league in the Hokies. Watch for GU midfielder Tatum Lenain to make a potential impact after two game-winning goals last year.
East Carolina Vs. Campbell
Campbell is getting situated to life in the CAA and its inaugural season in the league by playing a match with plenty of animosity right away against in-state rival East Carolina. The Camels will host the Pirates in Buies Creek as freshman forward Alyssa Tucker will aim to continue a hot start to her career, scoring twice in her first three college matches.
Maryville Vs. Ferris State
Ferris State's epic run to the NCAA Division II semifinals last year for the first time has it saddled with a question to ponder for the future — what's next? Whether or not it was a mere flash in the pan run as their region's sixth seed or a sign of things to come for the Bulldogs may be revealed depending on how they perform against Maryville, which is favored to win back-to-back Great Lakes Valley Conference titles.
Lee Vs. Lenoir-Rhyne
Lenoir-Rhyne made it three NCAA Tournament appearances in four seasons a year ago and will be pushing to keep the good vibes going in Hickory with seven Preseason All-SAC nominees. Returning SAC Offensive Player and Freshman of the Year Elin Hansson should continue to bag the goals up front after 10 in 17 appearances in 2022.
Susquehanna Vs. Misericordia
Having missed out on the NCAA Tournament this past season despite a 14-5 record and an incredible 11-match shutout streak, Susquehanna is looking to make things right and make it to the national postseason this time around. A showdown with Misericordia, which made the national quarterfinals in 2022, could go a long way for the River Hawks if they're able to pick up their first win over the Cougars since 2011.